Journal

Contact Us
Poems
Site Map

Colombia has a reputation as a drug capital, but we found the people to be very friendly and industrious - perhaps if the US focused on eliminating demand for drugs countries like Colombia would revert to more useful exports.
The entrance to Cartagena Bay is protected by an under-water rock wall - to foil British privateers last century. We were towed across it with a line around our propeller after a 3-day trip from Aruba (there is now a buoyed entrance). The walled city has beautiful old homes,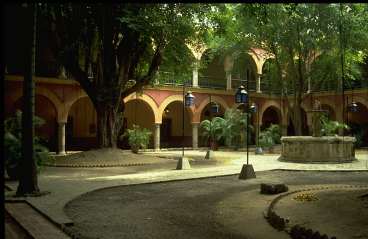 busy beaches and Club Nautico, a delightful marina run by Aussie Norm. Lots of good restaurants, good prices, Paris Magalis (the local supermarket) made this one of our favorite stops. Supposedly a vacation spot for drug lords, it was a very safe city.
A smoggy city of 2 million, it sits high in a mountain valley and has the best collection of public sculptures we have ever seen!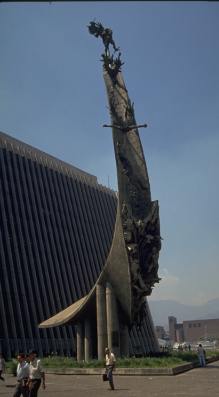 They are in parks, city buildings, airports - everywhere! We were warned to take taxis everywhere outside of the center of town and called ourselves Canadians (everyone loves Canadians) while there. Although the center of drug production activity at the time, the city felt quite safe and, aside from general prosperity, there was no overt evidence of criminal activity.

A 3-day sail over Valentine's Day took us to Panama