The Start - October 1992
In the crisp Fall weather we headed South - full of confidence but (as it turns out) somewhat ignorant about long distance cruising. We had company - lots of 'snowbirds' take their boats south right after the Annapolis Boat Show. A week or so on the Chesapeake Bay, with its beautiful anchorages and calm waters got us all used to the routine as we passed the Potomac and Solomon Islands on the way to Norfolk.
At the Norfolk marina we compared our gleaming varnish with the many weather-beaten cruising boats heading South for the season - little did we know what the hot tropical sun had in store for us. Then "The Ditch" a 200 mile motoring exercise with the bottom 6" under the keel at times - but beautiful foliage and nice people at all of the marinas. A week in Beaufort, NC waiting for good weather - and we were off!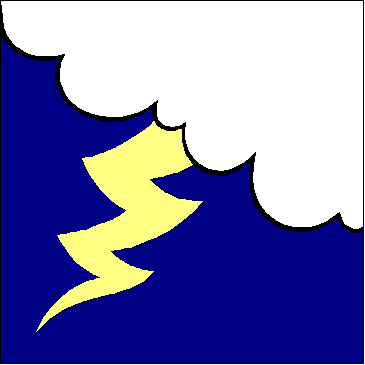 Sailing close-hauled we attempted to reach 64 degrees West so that we could turn South to the Virgin Islands. We almost made it, but after 4 hours of dodging lightning it finally nailed us! Two days later we made it into Charlotte Amalie Harbor in St Thomas, the US Virgin Islands - a little worse for the wear, but glad to be in warm waters!
For the full story, see Newsletter 1
The Return - December 2006
Back in the USA
In December, 2006 Long Passages returned to the USA, in this case being treated to an easy Atlantic crossing by returning aboard a Dockwise Yacht Transport ship. She was loaded in Mallorca, Spain and offloaded in Fort Lauderdale, Florida where we took her to a marina to do the final preparations before putting her up for sale. It was a low-key return to a very exciting period of our lives. To read more about this experience check Our Experience with Dockwise.