Annapolis - Nov 1992
This is the home to the yearly Annapolis Boat Show - the largest in-water show in the US. Cruisers preparing to go south for the Winter drop in to buy the latest gadget and meet up with friends. It also has the US naval Academy, arguably the most prestigious military academy in the USA and the largest assortment of colonial-era homes. These are left over from when it was briefly the capitol of the United States.
See our Annapolis Destination Information
Boating On The Chesapeake
Fall on the Chesapeake is the best season - warm days, crisp nights, and colored leaves in most of the anchorages. A stop-over in St Michael's or Oxford on the East Shore is mandatory with a good supply of crabs and oysters and warm bars and cozy fireplaces to take away the chill from the dinghy ride in from the anchorage. Near the Potomac River mouth jets fly close over-head as the Navy F16's drop simulated bombs on a bombing range on our rhumb line. After stops at Solomons and St. Mary's River, Norfolk, another Navy town, provides the ideal place for provisioning and restaurants before facing the small towns on the Intracoastal Waterway.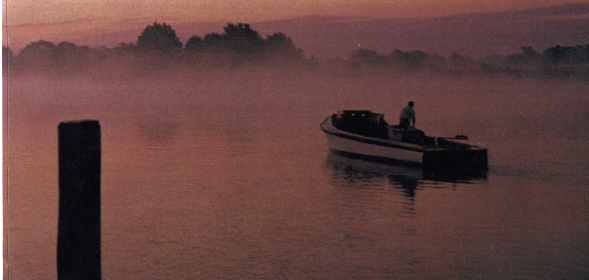 Next we jumped Offshore to the Virgin Islands